About Mary Savel Leather
STYLISH BAGS FOR YOUR EVERYDAY EXPLORATIONS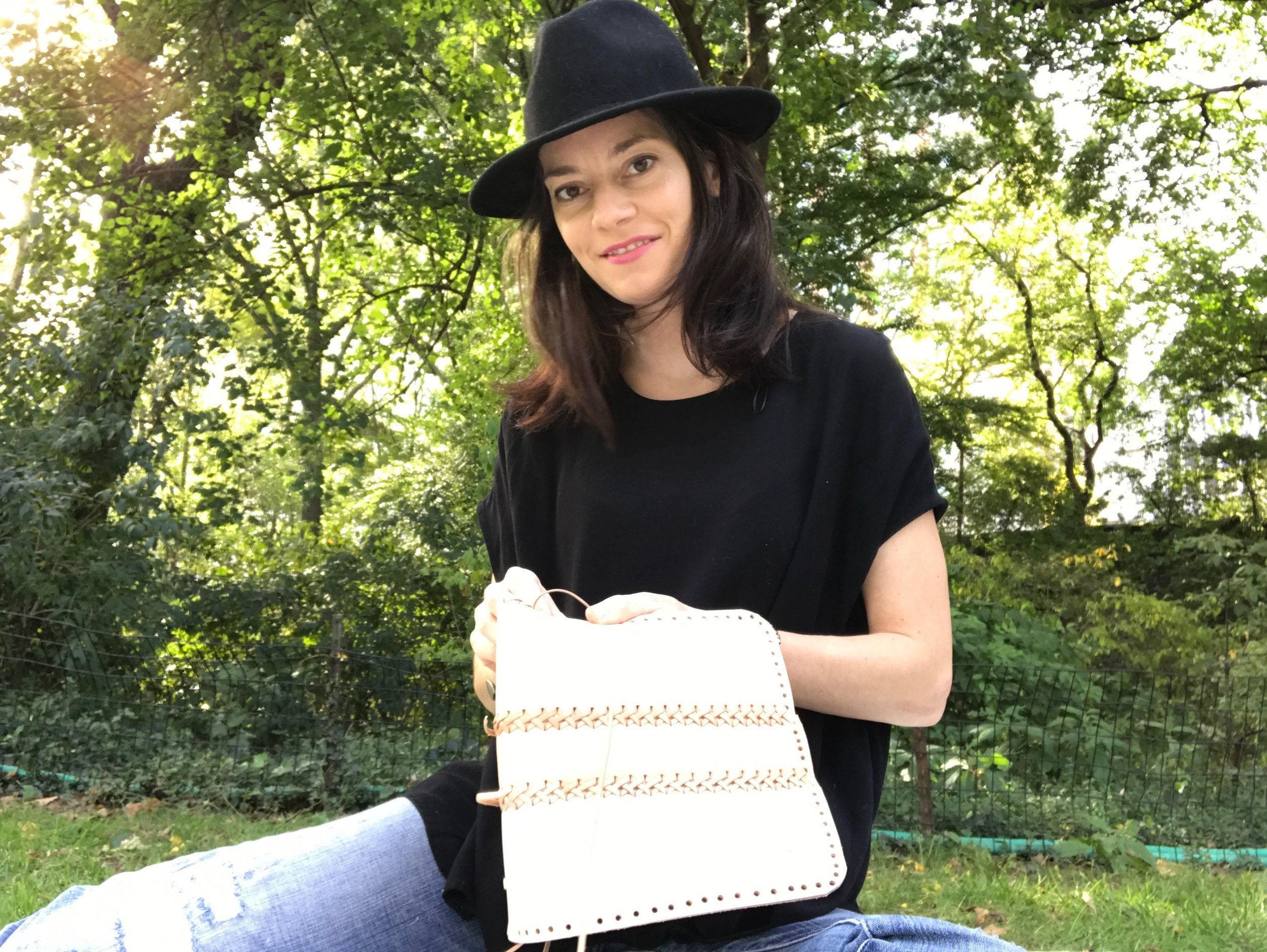 FALLING IN LOVE WITH LEATHERWORK
This leather story starts with a pivotal workshop that I took in sunny CA with an Hermès trained master leatherworker, Bea Amblard of Amblard Leather Atelier. During this workshop I learned the age old method of European hand saddle stitching, leather craftsmanship and I fell in love with creating luxury leathergoods.
It was soon after I left sunny CA and returned to NYC, that I got the inspriation to design functional beautiful handbags.
TRAVEL INSPIRED HANDBAGS FOR YOUR EVERYDAY EXPLORATIONS
If you follow me on Instagram, you know that I love traveling to near and far places. I'm inspired by my love of travel and exploration of wide open spaces and often design a new bag before a trip to an exotic locale. So I wanted to design a leather handbag for the woman who wants a stylish bag for her everyday travels too.
No matter if you're just popping out to the grocery store or you're off to a trip to Bangkok, Thailand, wherever you're going in this world you deserve a stylish way to carry your belongings.
Where will your next adventure take you?
IMAGINE A BAG THAT WILL LOOK BETTER IN 5 YEARS THEN IT DOES NOW…
My leather handbags are made out of full grain vegetable tanned leather and solid brass hardware. Each handbag is handcut and stitched using hundreds year-old traditional leather methods and hand tools, which means a stronger bag with a history.
Mary Savel handbags are not only durable, but they also have a timeless and functional design.
Vegetable tanned leather ages and gets better and better with time as well just like we do. Imagine a bag that will look better in 5 years then it does now
Imagine walking down the street and getting stopped by strangers who want to know where you got that bag.
EVERYONE SHOULD BE ABLE TO EXPERIENCE AN ADVENTURE
Hey i'm Mary and I make handmade leather handbags for women who want to elevate their lackluster style so they can feel confident and stylish on their everyday explorations.
I was always on the hunt for the perfect leather handbag. And when I couldn't find one that I liked or could afford, I got to work building one that would make me feel cool and confident no matter what I was wearing and where I was headed.
It's all about the journey - get there in style.
Handmade leather handbags for women who want to feel confident and stylish on their everyday explorations.